A military court in Jordan on Monday gave one of its soldiers a life sentence for shooting and killing three American special forces at a base near the capital Amman in November.
The three US Army Green Berets were killed on November 4, as their convoy came under fire while they were entering an air base south of the country.
The Jordanian had pleaded not guilty.
The parents of one of the slain US soldiers and the father and sister of another sat quietly as the judge announced his ruling to a crowded courtroom.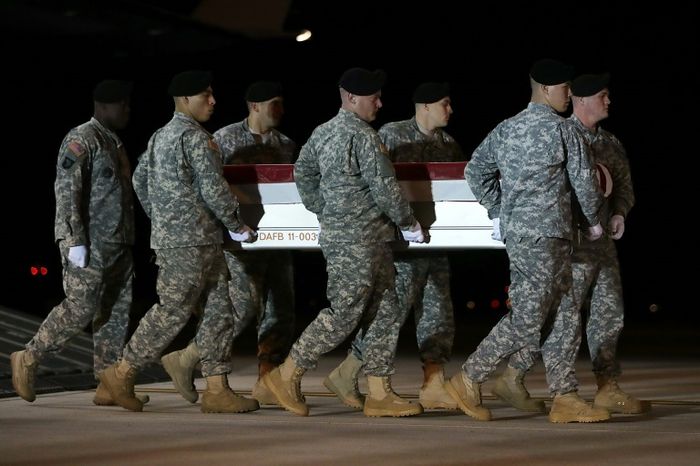 Jordanian Soldier Convicted of Killing 3 US Troops
The victims were 27-year-old Staff Sgt. Matthew C. Lewellen of Kirksville, Missouri; 30-year-old Staff Sgt. Kevin J. McEnroe of Tucson, Arizona; and 27-year-old Staff Sgt. James F. Moriarty of Kerrville, Texas.
Jordan is a member of the US-led coalition fighting the Islamic State group (IS) in Syria and Iraq, and U.S. forces have trained a small group of Syrian rebels in Jordan, as well as Iraqi and Palestinian security forces.
Jordanian judges preside over the trial of Maarik Al-Tawaiha, charged with the killing of three American military trainers outside an army base past year, on July 17, 2017, in the Jordanian capital Amman.
Jordanian soldier who shot three USA military trainers last November sentenced to life imprisonment.