The rapper has caused a rift between one couple.
Tonight's Love Island contains a VERY interesting challenge, that could reveal a whole lot of secrets...
The Islanders are split into two teams and Georgia and Sam host the game, which sees them read out tweets with Islanders' names blanked out.
The teams race against each other to pump up a balloon until it pops, and whichever team pops their balloon first gets to guess which Islanders each message was about.
One tweet - sent by Stormzy - suggests Chris is too good for Olivia.
When Chris discovers that the star's tweet is about him, proposing that he's too good for Olivia, he seems to enjoy it and smirks at the result.
'I'm not bothered about the tweet, ' Olivia insists.
Chris tells her, "It's a tweet, it's a game isn't it", and Olivia responds, "I'm not bothered about the tweet, I'm bothered about your reaction but we all expect that from you anyway".
Stormzy, what have you done?!
Fans of the ITV2 dating programme have been voting for their favourite couple over the past few days and the islanders will say goodbye to the pair with the fewest votes.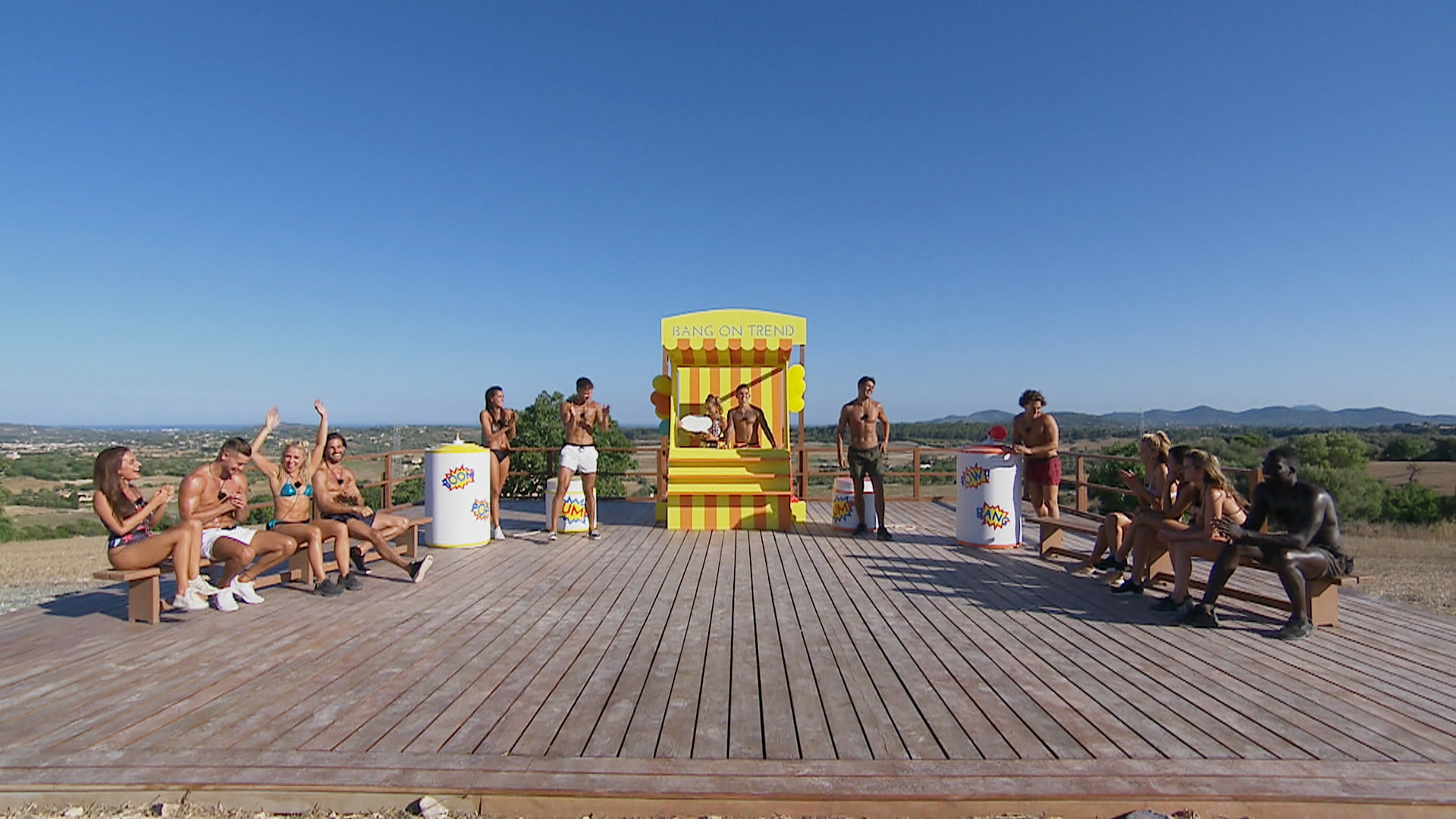 Love Island stars play Bang On Trend
The truth comes out when a tweet is read out, saying: "Really hope Montana finds that text from XXX to XXX slagging her and Alex off #drama".
But Chris isn't ready to forgive and forget: 'She is such a melt, that's so muggy.
The tweet reads: "XXX telling XXX she loves him too, roughly six hours after saying she'd shag XXX in the Hideaway if nobody would find out". I have every right to be annoyed at that'.
Chris says as she walks away: "You're an angel aren't you, little princess".
After a row in the garden later on, Chris can he heard whispering under his breath: "He's right though isn't he, I am too good for her, way too good".
The text is about Olivia, Chris and Mike when Olivia said she would sleep with Mike in the Hideaway if nobody was to find out.
"I don't want to argue anymore". I just don't want to argue any more, we've argued for four weeks.
Upon learning that Stormzy thinks he is too good for Attwood, Hughes smiles, a reaction that irritates his partner.
Love Island has pretty much taken over the lives of everyone in the world, like... ever.